Mystery Visitor
This scent is Smoky and Seductive
159 SAR
Aroma Wave's Mystery Visitor eau de parfum is a luxurious and enigmatic fragrance that combines powdery tones with intense tobacco chords. Rich, nuanced and warm, the distinct scent effortlessly sublimates the savoir-faire of the celebrated House of Herrera 's Mystery Tobacco . add a touch of luxury to your everyday life or want to make a truly unforgettable impact, Mystery Visitor eau de parfum is sure to exceed your expectations.
In stock
Hello, Mystery Visitor,
From my shadows you creep.
Your eyes like two dark mirrors,
Your touch pierce me deep.
Smoky Mystery Tobacco 
Your scent I remember 
Your Smoke on my skin 
As I hear you whisper 
Embrace the Enigma
A Salute to Carolina Herrera Mystery Tobacco ,Mystery Visitor by Aroma Wave is not just a fragrance; it's an invitation to a world of intrigue and allure. It's a scent that teases and tantalizes, drawing you closer with every breath, this perfume is a seductive dance between shadow and light.
A Tribute to Mystery Tobacco Carolina Herrera
Mystery Visitor pays homage to the luxurious and warm scent of tobacco, woods, and spices found in Mystery Tobacco by Carolina Herrera. It's a fragrance that whispers secrets in your ear and leaves you longing for more.
A Dance of Exotic and Intense Notes
Mystery Visitor is a symphony of exotic and intense notes that come together in a mesmerizing dance. It's a fragrance that lingers on the skin, a sensual caress that you can't forget.
Top Notes: The Alluring Invitation
The fragrance opens with a tantalizing blend of Ginger, Osmanthus, Citruses, and Artemisia. It's a flirtatious start that beckons you closer, a siren's call that you can't resist.
Middle Notes: The Heart of Mystery
The heart of Mystery Visitor is a complex blend of Tobacco, Patchouli, Guaiac Wood, and Vetiver. It's a rich and earthy melody that seduces the senses, a forbidden dance that leaves you breathless.
Base Notes: The Lingering Embrace
The base note of Tonka Bean is the lingering embrace of this enigmatic fragrance. It's a soft and sweet finish that stays with you, a reminder of a night filled with passion and intrigue.
A Scent for the Bold and Daring
Mystery Visitor is for those who dare to be different, who embrace the unknown and seek the extraordinary. It's a scent for the bold and daring, for those who are not afraid to stand out from the crowd.
A Journey into the Unknown
Encased in a bottle that speaks of luxury and sophistication, Mystery Visitor is a journey into the unknown. It's a fragrance that invites you to explore its depths and discover something extraordinary within.
Additional information
| | |
| --- | --- |
| Base Notes | |
| Collection | |
| Fragrance Family | |
| Gender | |
| Inspired brand | |
| Middle Notes | |
| Size | 50 ml |
| Top Notes | |
| Dimensions | 7 × 9 × 17 cm |
| Weight | 0.375 kg |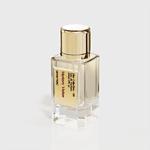 Mystery Visitor
Your review
* Review is required
Email
* Email is required
Add photos or video to your review
Q & A
There are no questions yet