Blissful Quest
This scent is Sweet and Passionate
139 SAR
Forget the frustrations of everyday life and just enjoy the moment. Blissful Quest is a floral fragrance mixing notes of raspberry, neroli and rose create feminine, uplifting aroma that will help you chase away those negative vibes and remind you to focus on what matters most: having a great time.
In stock
And You Shall Find Happiness at The End of your Blissful Quest, Because It's You!
Experience the captivating essence of Blissful Quest Perfume, a fragrance inspired by the enchanting Giorgio Armani Because It's You.
Drawing Inspiration From Emporio Armani Because It's You by Giorgio Armani
Crafted by Aroma Wave, this exquisite scent takes you on a blissful quest to discover the true essence of modern-day love. With its unique blend of floral and fruity notes, Blissful Quest Perfume becomes a journey of emotions, evoking feelings of passion, authenticity, and sheer bliss.
What are the Ingredients in Giorgio Armani Because It's You ?
A Sparkling Prelude: Raspberry, Lemon, and Neroli
Blissful Quest opens with a sparkling prelude of Raspberry, Lemon, and Neroli. The luscious sweetness of Raspberry dances on your skin, creating an irresistible allure. Zesty Lemon adds a refreshing burst of energy, invigorating your senses and uplifting your mood. Neroli, with its delicate floral aroma, envelops you in a tender embrace, evoking feelings of joy and happiness.
Juicy Fruits on Top
Within Giorgio Armani Because It's You, these top notes create a harmonious symphony that ignites the senses, setting the stage for a blissful journey of love.
The Heart's Radiance: Enchanting Rose Absolute
At the heart of Blissful Quest lies the radiance of an enchanting Rose Absolute. This iconic flower exudes timeless beauty and elegance, symbolizing the depth of love and passion. Its intoxicating fragrance captivates the senses, evoking emotions of romance and tenderness.
Floral Notes that soothe your heart
The Rose Absolute embraces you, creating an aura of love and authenticity that lingers in the air. Let the essence of this majestic flower envelop you and guide you on your blissful quest as in Armani Because It's You Fragrance .
A Sensual Finale: Vanilla, Musk, and Amberwood
The base notes of Blissful Quest provide a sensual and enchanting finale with Vanilla, Musk, and Amberwood. The velvety sweetness of Vanilla caresses your skin, creating a sense of warmth and intimacy. Musk adds a touch of sensuality, intensifying the allure and leaving a captivating trail wherever you go.
The base Note ; Long-lasting aroma
As in Armani Because It's You. Amberwood infuses the fragrance with a woody depth, evoking feelings of strength and sophistication. Together, these base notes create a mesmerizing symphony of scents, enveloping you in an aura of irresistible charm.
Show Love and affection Because It's You | You deserve a Blissful Quest!
Blissful Quest Perfume by Aroma Wave invites you to embark on a journey of love and authenticity, inspired by Giorgio Armani Because It's You. This fragrance captures the essence of modern-day love. Immerse yourself in the captivating notes of Blissful Quest Perfume and let it guide you on a blissful quest of passion and sheer bliss.
Additional information
| | |
| --- | --- |
| Base Notes | |
| Collection | |
| Fragrance Family | |
| Gender | |
| Inspired brand | |
| Middle Notes | |
| Size | 50 ml |
| Top Notes | |
| Dimensions | 7 × 9 × 17 cm |
| Weight | 0.375 kg |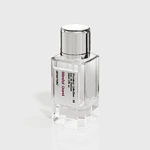 Blissful Quest
Your review
* Review is required
Email
* Email is required
Add photos or video to your review
Q & A
There are no questions yet