Red Warrior
This scent is Refreshing and Masculine
159 SAR
Red Warrior is a scent that captivates with its vintage, masculine aura. Like the name suggests, this scent embodies strength, power and determination; for the fighters, for the survivors, for those who dare to be different!
In stock
The Viking Spirit | Join The Red Warriors
The fragrance of Viking unleashes your inner strength and courage, igniting your senses with the powerful energy of the bold Viking spirit. Inspired by the legendary Viking Creed scent, this captivating fragrance embodies the essence of strength, bravery, and adventure. Viking empowers you to overcome challenges and embrace your warrior side.
What are the ingredients in Viking Creed Perfume ?
Fragrance Composition in Viking Creed 
Opening Notes
Viking opens with the scent of triumph, harmoniously blending freshness and the essence of victorious spirit. It combines invigorating citrus notes with aromatic spices, creating a bold and mesmerizing sensory experience. Let Viking transport you to the heart of battle, where victory is within your reach.
Heart Notes
Embrace your inner warrior as you wear Viking, where the heart of the fragrance reveals lavender, geranium, rosemary, clary sage, and nutmeg. This fragrance is a symbol of your resilience, a source of inspiration that drives you to conquer obstacles and emerge victorious.
Base Notes
Viking takes you on an epic journey of adventure and discovery, capturing the essence of exploration and the thrill of the unknown. The base notes of vetiver, sandalwood, cedarwood, labdanum, and patchouli inspire you to embrace new experiences, challenge adversity, and build your own path. Let the fragrance accompany you as you traverse unexplored lands and craft your own heroic tale.
Viking Creed, Crafted with Care
Inspired by the scents of the Vikings, Viking Creed Perfume is a manifestation of meticulous craftsmanship and inspiration drawn from Viking stories. It is carefully crafted to capture the essence of the Viking spirit, presenting a fragrance that harmonizes with strength and magic.
A Symphony of Captivating Whiffs
Viking combines the freshness of bergamot with the invigorating sea breeze, invoking the vast Viking spirit. It then intertwines with warm and aromatic spices, reminiscent of ancient Viking territories. The result is a harmonious blend that captivates and enchants the senses.
An Undeniable Endurance for a Lasting Impact
Aroma Wave ensures that Viking, inspired by the Viking Creed scent, endures even after you depart. Its exceptional longevity guarantees the fragrance remains with you throughout the day, leaving an unforgettable impression wherever you go. Embrace the sustainable impact of Viking and let its fragrance become your signature of strength and vigor.
A Bottle that Embodies Viking Heritage
The design of Viking Creed perfume's bottle by Aroma Wave is a reflection of your bold and adventurous Viking persona. It is more than just a fragrance; it symbolizes the inner warrior who is ready to face any challenge and seize every opportunity that comes your way.
Unleash the Charisma of Viking
Viking enhances your natural charm, drawing people towards you like a magnetic force. Its enchanting aura demands attention and arouses curiosity, making you a captivating presence wherever you go. Embrace the power of Viking and let your allure leave a lasting impression on everyone you encounter.
Shape Your Destiny
Viking reminds you that you have the power to shape your own destiny. Just like the Vikings who forged their paths across the world, you too can carve your own way. As your ally, Viking urges you to embrace the spirit of adventure, overcome obstacles, and create a life that reflects the strength and determination of a true warrior.
Embrace Your Inner Hero
Viking is more than just a fragrance; it is a reminder of the hero within you. Embrace your unique qualities, unlock your inner strength, and embark on a personal journey towards greatness. Let Viking be your companion on this quest, inspiring you to be courageous, resilient, and steadfast in your ambitions.
Additional information
| | |
| --- | --- |
| Base Notes | |
| Collection | |
| Fragrance Family | |
| Gender | |
| Inspired brand | |
| Middle Notes | |
| Size | 50 ml |
| Top Notes | |
| Dimensions | 7 × 9 × 17 cm |
| Weight | 0.375 kg |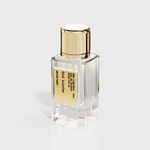 Red Warrior
Your review
* Review is required
Email
* Email is required
Add photos or video to your review
Q & A
There are no questions yet